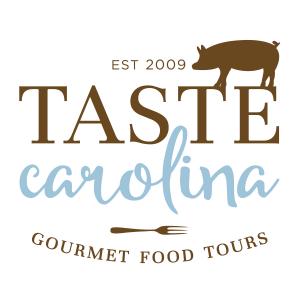 Thriving business, arts and music communities, amazing architecture, and fantastic restaurants define downtown Winston-Salem. But it's the friendliness of the residents and a prevailing Southern character that creates a unique urban and independent vibe. On these guided tours, discover how chefs and owners are using locally-sourced ingredients to create masterful contemporary Southern dishes and treats.
To register for Winston-Salem Downtown Tastings Tours: please go to our website at www.tastecarolina.com. If you don't see one available, please try for the other!
Both routes start on 4th Street, with one going to the historic West End and the other to the funky Arts District. There is enough delicious food to be considered dinner by most people, and both tours include small drink pairings at most stops.
Private and custom tours can be arranged for any day or night of the week for groups.