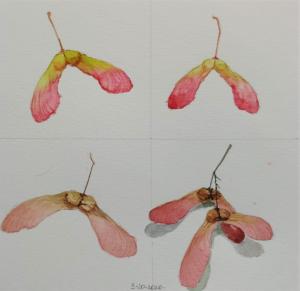 Artworks Gallery presents "Almost Normal" a show featuring new work by four member artists.
The doors are open again! We are excited to open with limited hours, social distancing and we are asking everyone to wear a face covering. The show runs October 8 – 31, 2020.
New works by Chris Flory, Betti Pettinati-Longinotti, Susan Smoot, and Mona Wu speak to artists in shutdown with four different media represented.
Please visit Thursdays, Fridays, and Saturdays 12 – 3 pm and online www.Artworks-Gallery.org
The exhibit is free and open to the public.
Artworks Gallery, Inc.
564 North Trade Street
Winston-Salem, NC 27101. Gallery phone: 336-723-5890
Limited Gallery hours are: Thus. – Sat. 12-3 pm and by appointment
For information about this press release, contact sssmoot@triad.rr.com