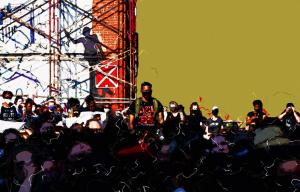 With 2020 in the rearview we all inhale a hopeful breath and embrace 2021.
Artworks Gallery looks forward to an exciting New Year filled with original art by our member artists.
2021 is the 37th year Artworks Gallery has delivered unique, contemporary pieces as Winston-Salem's longest-running artists' cooperative. What a great way to welcome the New Year!
This Winter Group Exhibit features a selection of works by all members, including prints, photography, painting, collage, sculpture and more.
www.Artworks-Gallery.org
The exhibit is free and open to the public.
Artworks Gallery, Inc.
564 North Trade Street
Winston-Salem, NC 27101. Gallery phone: 336-723-5890
January Gallery Hours:
Friday, Saturday 12-3pm and Sunday 1-4pm,
Or by appointment at shop@artworks-gallery.org
Closed New Year's Day
For information about this press release, contact: pr@artworks-gallery.org