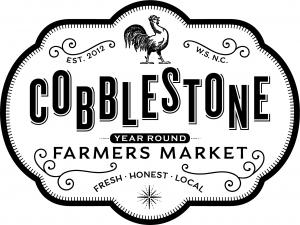 CFM is a fully vetted, producers-only, sustainable YEAR ROUND market in Winston-Salem, NC. We are working diligently to maintain safe options for our community to access fresh, local, sustainable food. We are committed to make sure sustainably raised and certified organic vegetables, fruits, meats, cheeses, baked goods, mushrooms, flowers, herbs, jams, pickles & ferments, coffee, tea – and much more – are accessible for all!
Cobblestone is pleased to accept and match Supplemental Nutrition Assistance Program (SNAP), Senior Farmers' Market Nutrition Program (SFMNP) and Farmers Market Nutrition Program (FMNP) for Women, Infants and Children at the market!
Come to the Information Booth to use your SNAP/EBT card, SFMNP or WIC FMNP coupons! The market tokens are valid throughout the entire market season at both the Saturday Markets and Weekday Wednesday Market.