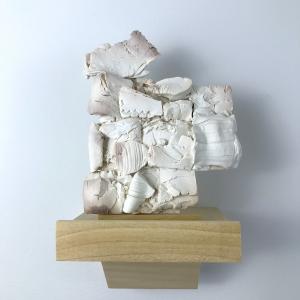 Bob King's Surfaces and Soundings is an exhibition that combines examples from two current bodies of work – Phenoumena (paintings) and Earthwork (sculpture).
The artist intends that the works on exhibit hover between abstraction and representation, ideation and perception, and he invites viewers to enter into dialogue with the works, gather their own perceptions, and form their own associations, interpretations, and narratives.
King currently resides in Winston-Salem and completed his PhD in cultural studies/education at UNC-Greensboro. The heart of his artistic process is the dialogue between materials and memories inspired by the human form and solitude in nature.