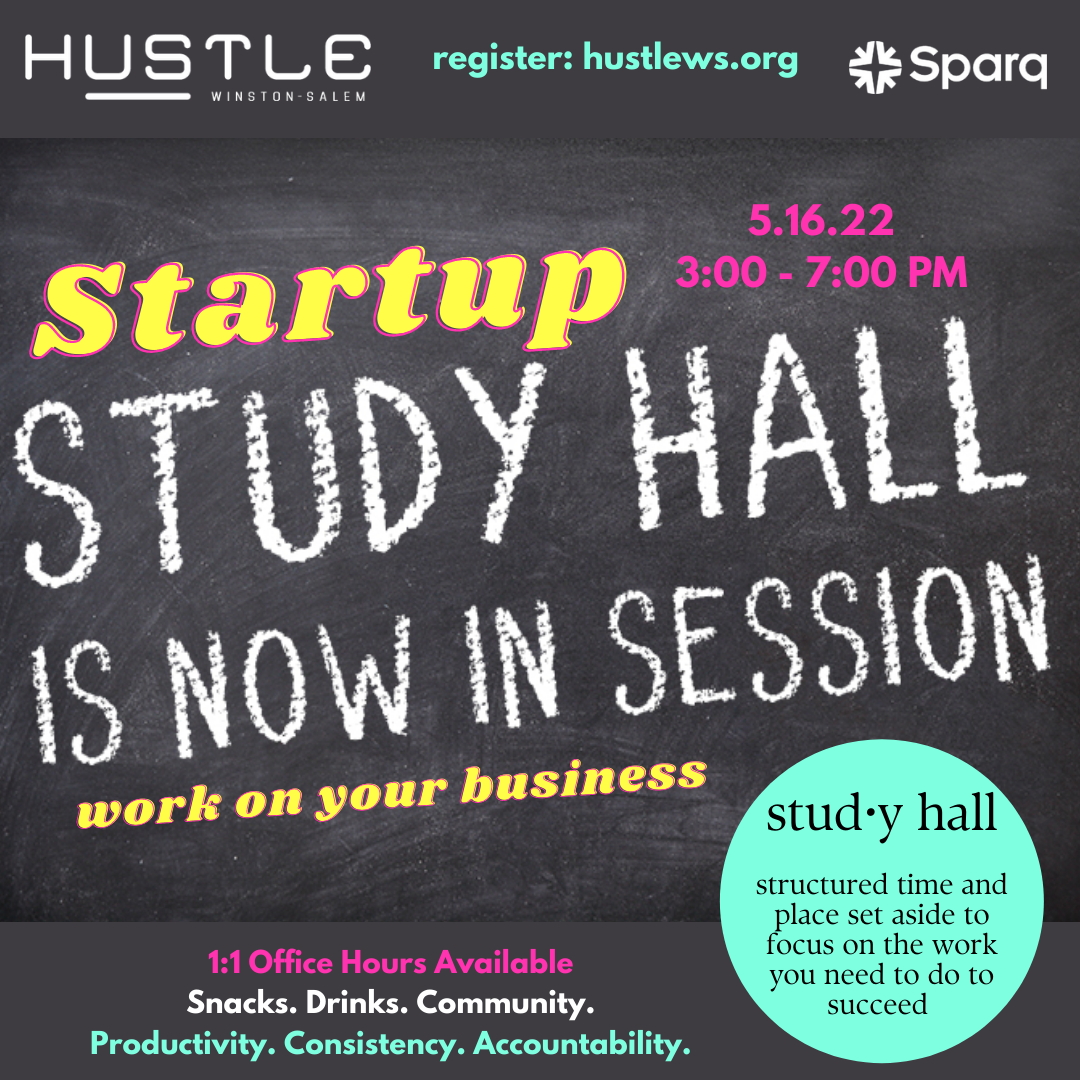 Do you struggle to find focused time to work ON your business instead of IN your business? Startup Study Hall is for you!
Need to plan a new collection? Want to create a social media strategy? Are you developing a new market for your work? Or strategizing your ideal customer research?
If you're working on what you've already got, you're working IN your business and if you're building something new to make things work better in the future you're working ON your business. This is curated time once a month where you and your team can focus on your business.
While working on your business, you can enjoy:
free snacks
free drinks (coffee and water)
comfortable work environment
access to materials like stickies, markers, white boards, etc.