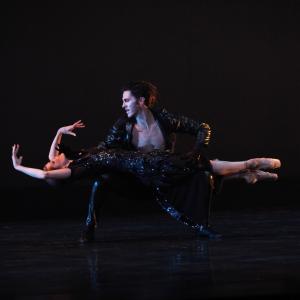 Terpsicorps Theatre of Dance, the unconventional professional ballet company that delights Winston-Salem with cutting-edge dance every summer, is bringing back their awe-inspiring spectacle, Vampyre.
Terpsicorps performances showcase critically acclaimed dancers handpicked from companies across the US and abroad, chosen for their physicality and artistic sensibilities. Based on the novella, The Vampyre, the story explores many diverse facets of love. Considered the first literarature to portray the vampire as the romantic villain popular today, The Vampyre was inspired by author John Polidori's own love affair with the infamous Lord Byron.
To celebrate their return, Terpsicorps is offering a special pre-show event, Dissecting the Vampyre. For only $10 per person (sold separately), audience members join choreographer Heather Maloy for a chat and champagne toast. As the dancers warm up, Maloy will share insight about the story, choreographic process, and months of work that went into 'resurrecting' Vampyre.