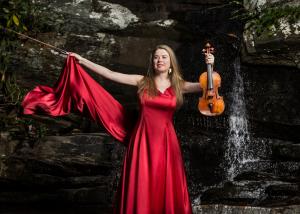 Under the baton of Music Director candidate Vinay Parameswaran, the Winston-Salem Symphony spotlights the European folk music traditions that strengthened the notions of inspiration and cultural pride in the concert hall. Lara St. John returns to our stage to perform Dvo?ák's delightful Violin Concerto, with expressive Slavic melodies and vibrant dance rhythms. This piece is nestled between Sibelius's seminal Nordic work, Finlandia, and Lutos?awski's powerhouse Concerto for Orchestra.
March 4, 2023, at 7:30 p.m.
March 5, 2023, at 3:00 p.m.