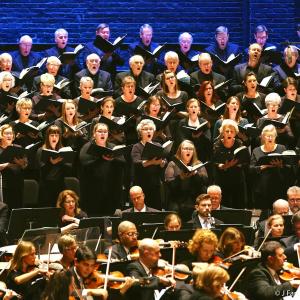 Music Director candidate Michelle Merrill closes out the Symphony's season alongside the Symphony Chorus with two awe-inspiring British masterpieces. Gustav Holst composed The Planets as a majestic tour of the solar system and the astrological characters of seven planets, including "Mars, the Bringer of War" to "Mercury, the Winged Messenger" and "Jupiter, the Bringer of Jollity." The grand orchestral suite is a prelude to Walton's soaring cantata Belshazzar's Feast. The piece tells the Biblical story of the lavish feast thrown by a Babylonian king who sees the ominous writing on the wall, portending the downfall of a decadent empire.
May 20, 2023, at 7:30 p.m.
May 21, 2023, at 3:00 p.m.