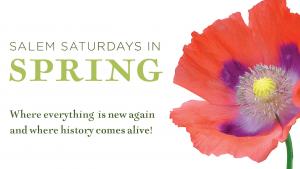 The sun is out, the winter chill is lessening. Grab your family and friends and walk the sunny streets of Salem. Our Springtime themes include garden preparations, new life, and the planning and establishment of early Salem. Learn about how the people of Salem built community with one another and how they shared their culture with the people around them.
Tickets can be purchased online (link provided) or in person.
Visit oldsalem.org/spring to view the full program list!