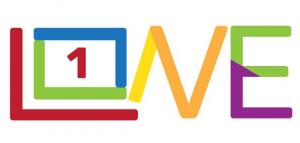 A two-day event, the festival will celebrate African Diasporic culture through music, art, innovation, and entrepreneurship. Boasting local, national, and international musicians, authors, deejays, and visual artists our goal is to amplify African Diasporic culture and develop and maintain mutually enhancing connections that encourage love of self, love community and love of culture.
We believe that LOVE is LIFE!! We believe in the sanctity of all humanity regardless of imposed social boundaries. We believe that the arts create space for radical openness and expression, moving us closer to ubuntu which is a way of being that seeks to honor the dignity of each person and is concerned about the development and maintenance of mutually affirming and enhancing relationships.
1Love Festival is a sponsored project of the Arts Council of Winston Salem & Forsyth County.